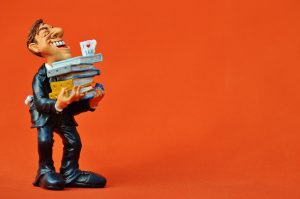 If you're thinking of setting up a company and you're looking for somewhere to incorporate your business and manage your wealth, there is a place where doing business can save you enormous amounts on company tax: Labuan. Located off the northwest coast of Borneo, Labuan is one of Malaysia's federal territories. Strategically positioned in the heart of the Asia-Pacific region, Labuan offers a comprehensive solution, which strikes the perfect balance between client confidentiality and compliance with international standards and best practices.
Labuan's business-friendly environment is well supported by a modern and robust legal framework enforced by the Labuan Financial Services Authority. Truth be told, the island boasts Asia's broadest range of business and investment structures.
The preferred domicile of over 16,000 companies, Labuan offers a host of advantages, including the presence of many global financial brands and the proximity to Asia's thriving economy.
But what makes Labuan truly interesting is its uncomplicated and attractive tax system.
Rates of taxation in Labuan
Following the Labuan Business Activity Act of 1990, incorporating in Labuan means a company can enjoy the region's meager tax rate of 3% of audited net profits. This figure extends up to a maximum of RM20,000, which translates to about $5,000 in one flat annual tax payment, depending on currency fluctuations.
Which types of businesses are eligible for preferential tax treatment?
Under the Labuan Business Tax Act, all Labuan entities conducting Labuan business activities in the region are eligible for preferential tax treatment. These business activities are further broken down into 'trading' and 'non-trading' activities. Trading activities include, but are not limited to shipping, licensing, insurance, management, trading, and banking.
Non-trading activities refer to activities such as stocks, shares, deposits, loans, and securities, held by a Labuan entity on its behalf. Income from a non-trading activity is not subject to taxation and also no need for audit.
How does a company qualify for the preferential tax treatment?
To become eligible for the low taxation rates an incorporated company must these conditions:
Conduct business outside Malaysia
Conduct business with a foreign or non-Malaysian resident
Conduct business in a non-Malaysian currency
Conduct business that is compliant with a Labuan trading or non-trading activity
Transactions carried out in RM (Ringgit Malaysia), or transactions with Malaysians for Income derived in Malaysia will be taxed under the local tax of Income Tax Act 1967 where the first RM 500,000 are tax at 20% and subsequent tax rate is 24%
Are there any tax exemptions in Labuan?
The following are examples of some of the exemptions which can be made for a company incorporated in Labuan:
Dividends paid by a Labuan entity to residents or non-residents are not taxable cause Malaysia adopt a single tier dividends tax system. What this means is that like most Commonwealth countries which adopt this single tier dividends system; tax are only payable one time at company level and when the company had paid tax on the profit, the dividends distributed to its shareholders are no more tax twice.  Thus, no need to franked the tax unlike the imputation tax system which can cause much confusion.
100% exemption on fees that are to be paid to a foreign Director ie None Malaysia Directors
Distribution by a Labuan foundation and to beneficiaries
  What are the other benefits of incorporating a business in Labuan?
Companies incorporated in Labuan are able to enjoy a wide range of benefits, including, but not limited to, those mentioned in the list below:
100% ownership and control of their business
No audit required for Investment Holding company
One director and one shareholder as minimum corporate requirements
Non-taxable Director fee for None Malaysia
50% exemption of tax on salary earned by None Malaysian in managerial capacity
50% tax exemption on Labuan living allowance for Malaysian
Stamp duty exemption
No tax of dividend based on Single Tier Dividend System
Avoid double taxation by utilizing DTAs
Fewer tax filing obligations such as no requirement for tax installment payments,
No need to pay tax penalty if tax estimates differs for actual tax liability
No need to appoint a local tax agent
No Goods and Service Tax
No Capital Gain on Tax and thus suitable for long term Investment on Bitcoin and Crypto currencies
and much more.
Let's be honest to ourselves. Everyone like to safe on paying axes. But as honest individuals, we abide by the tax laws of the region, or country where our business is based. It definitely makes a lot of sense then to incorporate a business in a place that offers not only extremely low rates of tax but also provides additional benefits.
Labuan is precisely that kind of place, a place that saves your company money in the form of taxes. Perhaps you can use those extra funds for business expansions? Or invest in inventory?