A Labuan company means a company incorporated under the Labuan companies Act 1990. A Labuan company may be limited by shares or by guarantee or an unlimited company.
Residents and Non-Residents of Malaysia (or foreigners) are permitted to establish Labuan companies. Business transactions of Labuan companies must be made in currencies other than the Malaysian Ringgit, except for the purpose of defraying administrative and statutory expenses as well as receiving fees and commissions.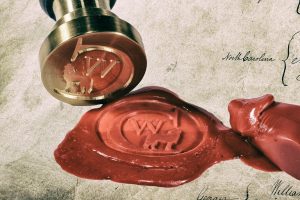 A Labuan Company:
Must have at least one director.
May use the services of nominee corporate director
Must have at least one shareholder.
May use the services of nominee corporate shareholder
Must appoint a licensed Labuan trust company which we act as the Resident Secretary.
There is no minimum capital and no authorised share capital requirements altogether we recommend paid up capital of USD1.
It is a requirement to have a registered office in Labuan which is the office of the resident secretary.
No one may divulge to others any information concerning the shareholding, management and any business, financial or other transactions of a Labuan company. Labuan International Financial Centre has instituted strong secrecy and confidentiality of information where the information of the company and its officers such as the directors, shareholders and auditor is Not available via public search.  The Labuan FSA will Not entertain anyone who writes in to request any information of a Labuan company
Must prepare annual Management Report even though it is Not compulsory to have the management report audited if you pay maximum tax of RM 20,000 (or USD 5,000 assume USD 1.00 = RM 4.00)
Must lodge annual Tax Filing to the Inland Revenue Board
Must lodge annual returns to Labuan FSA
The applicant must be aware of the legislative framework of Labuan IBFC, and the powers and duties of a Labuan company and its members under the Labuan Companies Act 1990(LCA).
Type of Labuan Company
A Labuan Company can be Investment Holding or Trading Company
You can incorporate a Labuan Company for Investment holding purposes such as investment in securities, stocks, shares, royalties, trademark, deposits and etc. The corporate tax is zero for Investment holding and No audit is required.  However the Labuan company need to prepare management reporting and submit tax filing to the Inland Revenue Department (IRB)
A Trading Company is Licensed or Non Licensed.
You would need to be licensed if it intends to undertake specific businesses as defined under the Labuan Financial Services and Securities Act 2010 or the Labuan Islamic Financial Services and Securities Act 2010, which may include Banking, Insurance and Insurance-related Business, Fund Management, Money Broking, Company Management businesses and etc.
None license activities are like trading of goods and provision of services such as advisory and consultancy outside Malaysia.
The corporate tax for Trading activity is 3% of audited net profit subject to maximum tax of RM 20,000 (or USD 5,000 assume USD 1.00 = RM 4.00). Alternatively if you elect to pay maximum tax of RM 20,000 no audit is required.  reporting required, except for management account.
Although you may use a Labuan Company for trade in Malaysia and in Ringgit, you will Not enjoy the Labuan Business Tax Act  and therefore will be taxed at the Income Tax Act 1967 which is the local tax in Malaysia.  The tax rate is 20% for the first RM 500,000 and subsequently 24% based of taxable profit which differs from accounting profits.
Section 7(5) of the Labuan Companies Act 1990 (LCA) allows a Labuan company to transact with a Malaysia Resident (either Natural person or a Sdn Bhd) subject to the filing of notification to Labuan FSA within 10 working days of the transaction.  Below is the Notification