Labuan Trust Company
Learn about the founder of Corporate Services Trust, our history and principles.
Senior Management & Board Members
Clament Chua (MIA CA 20366) – Senior Partner & Director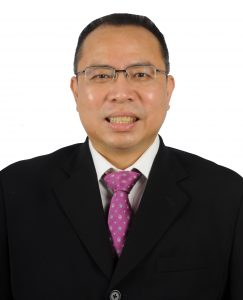 Clament was born in Labuan and a 3rd generation native of Labuan.  He was one of the first local to set up his Labuan Trust Company in Labuan IBFC. He started Corporate Services Trust Co Ltd in 2009, a professional Labuan Secretarial firm which is licensed and registered under the Labuan Financial Services & Securities (LFSA) Act 2010.  Clament started his career with Ernst & Young and after holding few senior appointments he decided to start Corporate Services Trust Co Ltd. Clament is also the Resident Secretary of Expertserve Corporate Services Sdn Bhd, an onshore secretarial firm based in Labuan with more than 500 companies under its management.  He is the Senior Partner of CK Chua Partners.
Clament's family has a long and rich history in Labuan. His great grandfather was Hokkien Ann Kway from the Province of Fujian in South Eastern China and was a Merchant during the British colony of Straits Settlements.
Clament graduated from the Middlesex University Business School in London in 1995 with Honors in Accounting and holds a Chartered Global Management Accountant qualifications which are jointly awarded by The Chartered Institute of Management Accountants of United Kingdom and the American Institute of Certified Public Accountants. He is also a member of The Chartered Institute Tax of Malaysia and The Asian Institute of Chartered Bankers. Clament is an approved Trust Officer licensed by the LFSA.
Ho Yun Tong (MIA CA 3828 ) – Director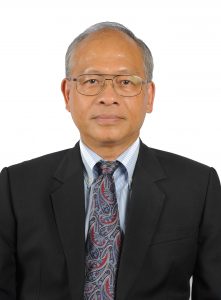 Trained in Turquands, Ernst & Whinney, Mr Ho previously held senior management and director position in LION GROUP of companies.  He has more than 35 years diverse working & cross-functional management experience in the field of Accounting, Auditing, Human Resources, Administration, Information Technology, Tax and Treasury. In 2018 Mr Ho started to embark into Trust Business.
Mr Ho is a Fellow Member of The Association of Chartered Certified Accountant of United Kingdom and a member of Malaysian Institute of Accountants.  He is also a member of The Chartered Tax Institute of Malaysia and a Certified Financial Planner, Malaysia. Mr Ho is an approved Trust Officer licensed by Labuan Financial Services Authority.
Ko Vigil (MIA CA5413) – Director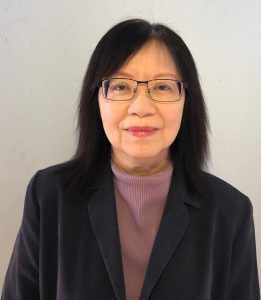 Vigil trained with Morley & Scott Chartered Accountant in Brighton, United Kingdom for 5 years before being recruited into the Sabah Gas Utilization Project in the Internal Audit Dept.  After few years she moved into commercial jobs in different Industries where she has gathered 30 years' experience in senior positions managing and overseeing Corporate functions such as Finance, Accounting, Treasury, Tax, Human Resources, Administration, Information Technology.
Vigil is a Fellow Member of The Association of Chartered Certified Accountant of United Kingdom and a member of Malaysian Institute of Accountants. She is also a Chartered Member of The Institute of Internal Auditors Malaysia.
Labuan IBFC, My Home Town
Labuan was originally under the rule of the Sultan of Brunei and was proclaimed a duty free port when it was handed over by the Raja Muda Hasim on 18 December 1846 to the British empire. Rajah James Brooke was appointed as the first Governor of Labuan in 1847 and the administration of the island was handed over to North Borneo Chartered Company on 1st January 1890. It was reverted back to British government rule in 1904 and the island was placed under the administration of Straits Settlement in 1907.
In 1942 The Japanese Army invaded Labuan and took control of the island where the name was later changed to Maida Island. In 1945, Jeneral Masao Baba signed a surrender letter at Layang Layang Beach Surrender Point in front of Jeneral Mejar George F. Wootten, 9th Division Commander of the Australian Allied Forces after the end of World War II. Labuan under the State of Sabah became independent when it joined the Federation Of Malaysia on 16th September 1963. On 16 April 1984, Labuan was proclaimed as the Federal Territory of Labuan in 1 October 1990 Labuan was pronounced as the International Offshore Financial Centre. (IOFC).
Business Objectives
Our Mission: Tailored Solutions for your Global Needs.
We aim to be one of the major trust company in Labuan and to grow your business together with ours.
Regulator in Labuan and Malaysia
Authority in Labuan and Malaysia